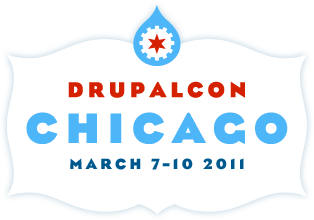 DrupalCon Chicago is only months away and full of goodies. There is the Drupal Tower, the hotel holding the conference that attendees can also stay at. The early round of sessions has been announced and has some real rock stars in it. We have keynotes that will expand you mind. A Core Conversations track to plan the future of Drupal. An opening night party at the Field Museum. I could go on and on. DrupalCon Chicago is shaping up to be the best DrupalCon so far. But, there is more we can do to make it better. DrupalCon is about the idea sharing. It opens up possibilities to new people. Much of this happens though great sessions. We need your great sessions.
The Tracks
The sessions at DrupalCon Chicago are broken down into six tracks plus Core Conversations. After all, what we do in the Drupal community isn't just about the code. The tracks are:
Business and Strategy
Coder
Drupal Community
Design and UX
Implementation and Config
Theming
For these six tracks we are looking for your great ideas. Submit them now as the window is short and sessions submission is only open to December 10th.
Perks
There are some perks to being a session speaker not available at past DrupalCons. Here is a rundown on the accepted speaker perks.
$100 off the lowest ticket price is you entry cost.
Free admission to the speakers reception.
Free admission to the opening night party.
A fancy speakers badge.
A registration line just for speakers.
If you have a great session in mind or one your just passionate about sharing, submit your session. The window for sessions is small. The opportunity to speak is great.